Illuminating Escape Routes
Emergency lighting – a battery-backed system designed to activate when the power goes out in an emergency, enabling a safe exit – is a crucial element in any fire safety plan for a non-domestic building.
By illuminating escape routes like exit doors, corridors and stairways, as well as the location of fire-fighting equipment, emergency lighting can save lives. Not surprising, then, that emergency lighting systems are a statutory requirement. Sadly, however, there are many building owners that take a "fit and forget" attitude to emergency lighting systems, neglecting the all-important maintenance required to keep the system functioning efficiently.
SWL Fire Protection take emergency lighting very seriously. We are qualified and experienced at designing and installing emergency lighting systems to suit individual situations, and carrying out periodic testing and inspection to make sure all is in good order if/when it is required.
Arrange an Emergency Lighting Consultation
---
What's Involved in Emergency Lighting
A poorly designed, installed and maintained emergency lighting system is as bad as no system at all. Our engineers can be relied upon to ensure that any system we work on will be extremely efficient, up to date, well-functioning and British Standards compliant.
Most buildings need a combination of different types of emergency lighting, so we will arrange an emergency lighting design to identify the areas and locations where emergency lighting is required, and the type of installations that are suitable.
Generally, a building should have emergency luminaires and infill lighting carefully positioned to light the way to safety. Well lit signage is an important part of the design, with illuminated directional signs pointing towards emergency exits and escape doors. Lighting is also required to highlight points of access to emergency essentials such as first aid equipment, fire alarm call points, fire extinguishers, fire alarm panels and electrical distribution boards.
---
Emergency Lighting Maintenance
When you approach us at SWL Fire Protection to deliver an emergency lighting system for your premises you can have every confidence that we are a recognised high-quality provider of this service, our electrical engineers are qualified & approved by NICEIC & SELECT.
Not only are we experts at designing and installing emergency lighting for clients across the Scottish Highlands, but we are also competent to carry out periodic testing and inspection of emergency lighting systems to ensure that everything functions as it should.
The building owner should conduct a monthly "flash test" to check whether the lights and batteries are still working properly, and a full, thorough check of the system should be carried out by our professional technicians at least once a year.
If you make any alterations to the indoor space of a building you should have the emergency lighting re-assessed to compensate.
Call 01349 852187 for Emergency Lighting Testing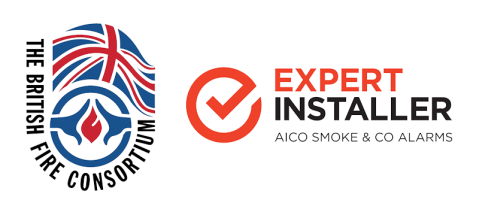 We are members of The British Fire Consortium and an AICO expert installer.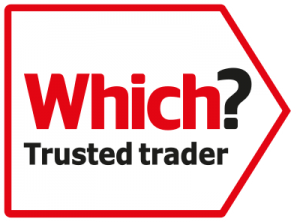 We're Which? Trusted Traders, building up a collection of five-star reviews for customer service, quality and value