Fire Extinguisher Installation & Commissioning
There is more to fire extinguishers than meets the eye. It's easy to forget about the red cylinder mounted on the wall, until the day comes when this vital piece of equipment is needed to put out a fire.
SWL Fire Protection know all there is to know about fire extinguishers – how they work, what different types of extinguishers are required to deal with different classes of fire, and how to maintain them so they are constantly at the ready. In other words, we can equip your premises with a suitable quantity of fire extinguishers of the right type in the best locations, so in the event of a fire there will be no delay in tackling it.
We determine which fire extinguishers you need to stay safe, making sure that once they have been installed, they are legally commissioned and therefore compliant with British Standards Code of Practice: B55306, Part 3:2017.
Call 01349 852187 for Fire Extinguisher Installation
---
Extinguishers for Different Fire Classes
To be adequately protected and meet current fire safety regulations business premises need to have the right type of fire extinguisher in place. Different types of fire extinguishers are designed to tackle different classes of fire.
A Class A fire, for example, caused by flammable materials like paper, textiles or wood, need a high-pressure water extinguisher – the most common type found in buildings in the UK, such as offices, schools and shops. Water-based foam fire extinguishers can also be used for Class A fires, but they also work on Class B fires caused by flammable liquids like petrol or paint.
It's our job as fire protection experts to know which type of fire extinguisher best suits your premises. This we do by conducting an initial Fire Extinguisher Survey before supplying and installing the correct type of extinguisher. We supply water, foam, dry powder, carbon dioxide, dry water mist and wet chemical fire extinguishers as appropriate.
Book an Expert Fire Extinguisher Survey
---
Fire Extinguisher Maintenance
A fire extinguisher, or any firefighting equipment, is no help if it is not properly maintained. As the person responsible for fire safety in a building, you should visually check the condition of your fire extinguishers at least once a month, checking the pressure gauge, headcap pin and seal to make sure there's been no damage or tampering. Also make sure the usage instructions are clearly visible.
Every year you'll need your fire extinguisher to be given a basic service by an accredited fire extinguisher technician, such as our team at SWL Fire Protection. An extended service should be carried out every five years.
Don't forget, besides fire extinguishers you should have ISO compliant Fire Safety signs in your building, and extra precautions like accessible fire blankets available. We can fulfil all the requirements necessary to make a property as fire safe as possible, meeting the regulations.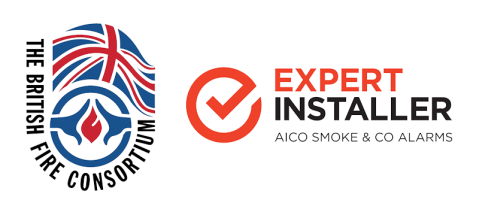 We are members of The British Fire Consortium and an AICO expert installer.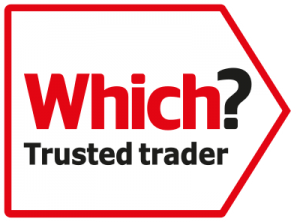 We're Which? Trusted Traders, building up a collection of five-star reviews for customer service, quality and value